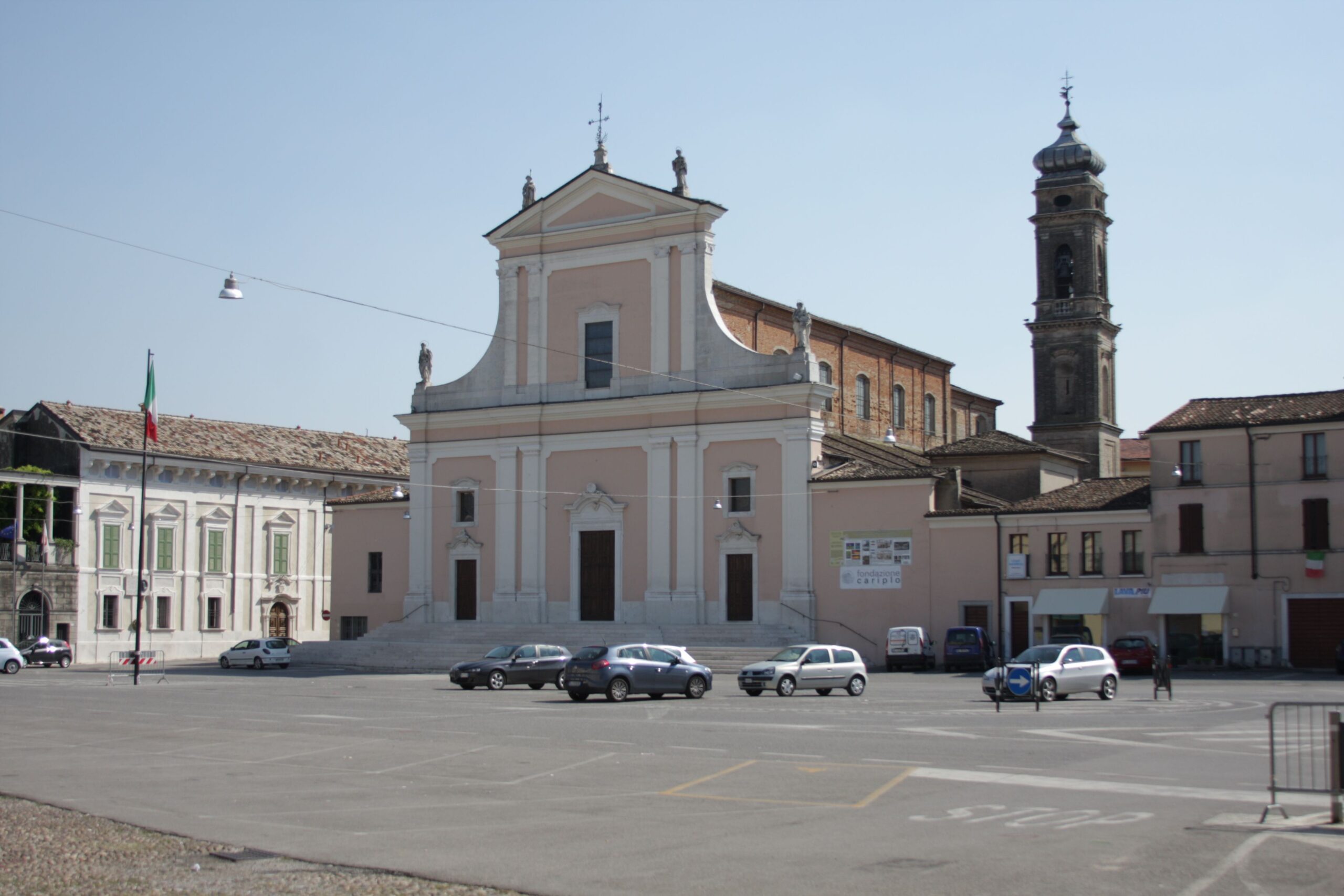 With its imposing facade, the Parish Church of the Assumption of the Blessed Virgin dominates the main village square. Built on a small hill, it is accessible from the square via a magnificent marble staircase reconstructed in the mid-20th century on the forms of the pre-existing 17th-century building. 
The interior presents a basilica-like plan with three naves, flanked by side chapels. As often happens, the building is the result of a superimposition of parts and styles, here harmoniously reassembled by the work of Fra Paolo Soratini, abbot and architect of Lonato (Brescia), in 1750. 
The complex originating from the pre-existing church dedicated to St. Vitus is mentioned in documents dating back to 1087. 
Inside, visitors can admire important works of art, such as Titian's altarpiece, "Il Compianto" (The mourning) in the style of Mantegna, a canvas depicting "Il Cristo morto tra le donne piangenti" (The Dead Christ among Weeping Women) traditionally attributed to Tintoretto, the ovals of the Via Crucis (Stations of the Cross) by Bazzani, 17th century "L'incredulità di San Tommaso" (The Incredulity of St. Thomas) by Andrea Bertanza, the wooden choir and precious sacred furnishings. 
The present state of the high altar dates back to 1729; attributed to the workshop of the Corbarelli family, it represents valuable evidence of the craftsmanship of carvers and inlayers from Brescia and Verona at the turn of the eighteenth century. 
The elegant seventeenth-century bell tower rises outside, at the back of the church.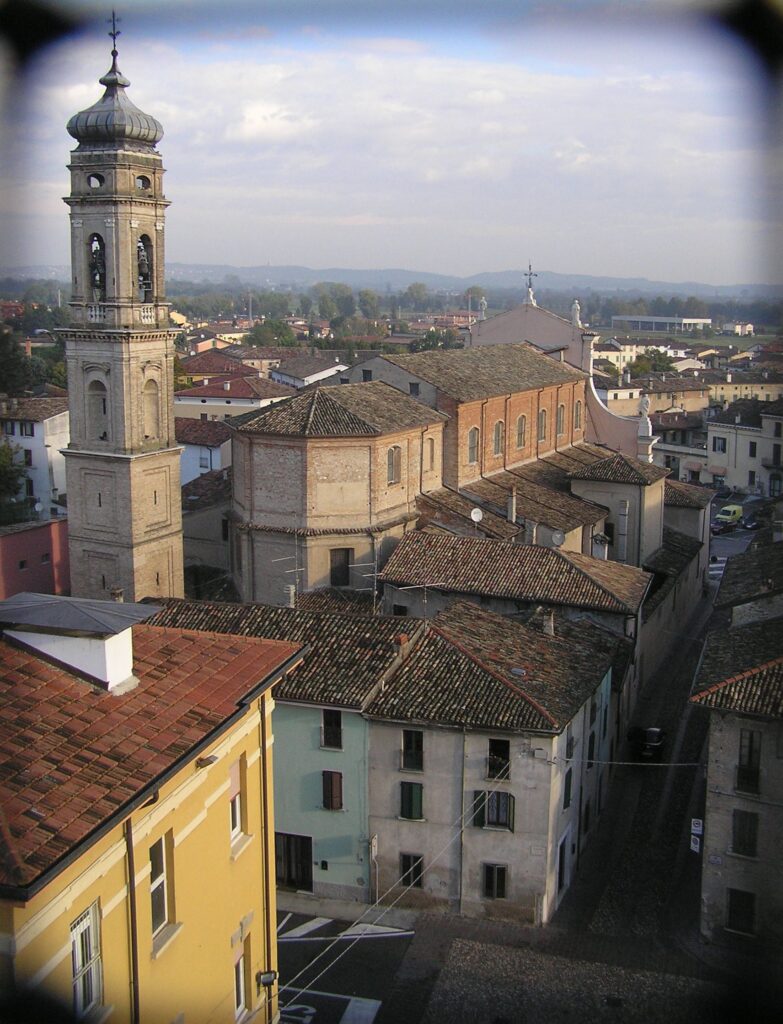 Via Crucis.
The 14 ovals of Via Crucis, plus a "Pietà" and a "Madonna Addolorata" (Sorrowful Mother), originally located
inside the Pieve church, are interesting pieces of pictorial evidence of the second half of the 18th century in our area. These large canvases, attributed by an inventory note to the school of Giuseppe Bazzani (1690-1769), were placed on the walls of the nave of the Pieve church within a stucco frame that was part of the 18th century decorations adorning it. 
The work of four craftsmen can be recognized in them, only one of whom placed his signature on the first and last oval, FIGARI G. GIACOMO 1760. 
After their recent restoration, the paintings are kept in the parish church. 
"Il Cristo morto tra le donne piangenti" (The dead Christ among Weeping Women). 
The altarpiece, originally placed as an overlay in the sacristy, is traditionally attributed to Tintoretto, yet, though a work of remarkable interest, there is no evidence for such an attribution; it is certainly a fine example of mid-16th century Venetian school. 
The canvas, owned by the family of Pietro Ianibello, parish priest from 1549 to 1567, was a gift from Pietro himself on his death, as stated in a note in the parish register.