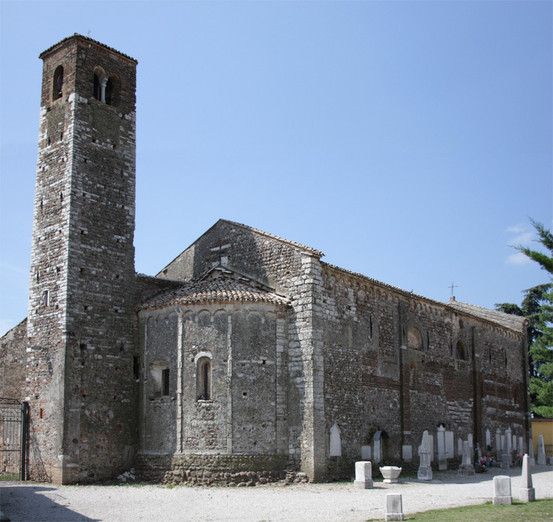 In the northern part of the town, on the old road leading to Mantua, tourist cannot fail to see the Romanesque Parish church of St. Mary. Among the churches of the surrounding area this is undoubtedly one of the most interesting in terms of conservation and quality of its works of art. 
It is a striking basilica-like building, with a single nave and gabled roof ending in a semicircular apse supported by a bell tower, on top of which are elegant mullioned windows. The walls are made of stone, brick and irregularly-arranged exposed cobbles, and are surmounted with terracotta arches, characteristic of the Lombard Romanesque style. The building, which dates back to the tenth century, has kept its appearance almost unchanged except for some measures to strengthen the stone structure taken in later periods.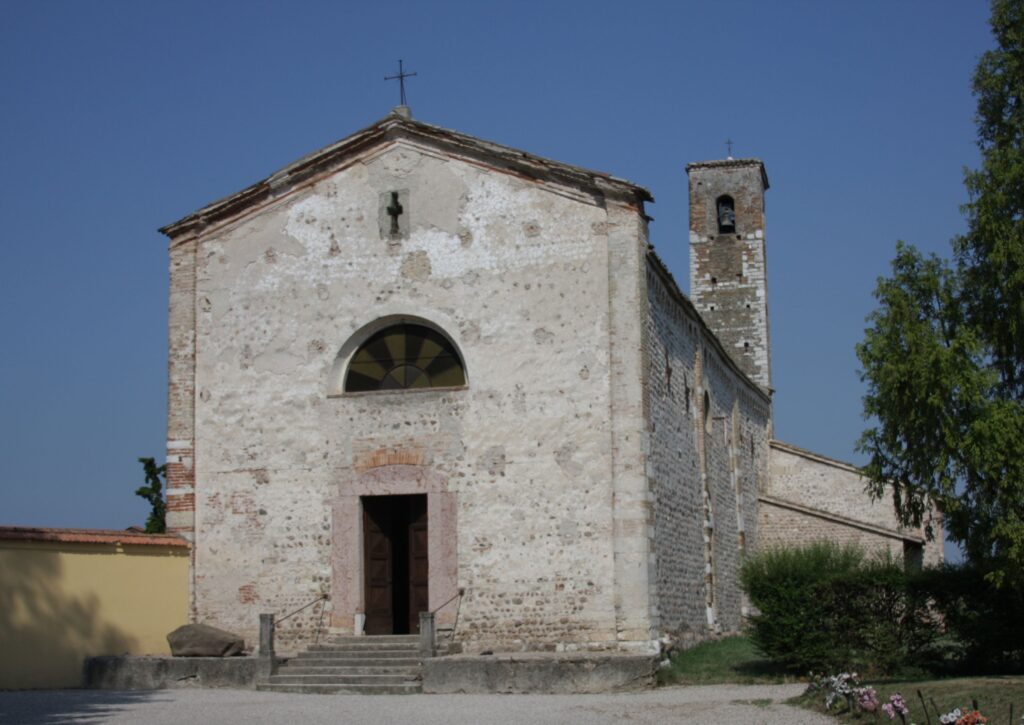 Further works in the 1900s removed the baroque ornaments inside the church revealing frescoes the origin of which is supposed – by comparison with similar works –
to date back to the beginning of the fourteenth century up to the first half of the fifteenth century. 
What strikes the visitor on stepping into the church is the grandeur and good condition of the apsidal paintings. The frescoes are developed in three distinct registers: the largest, in the apsidal basin, represents Christ Pantocrator in a rainbow mandorla surrounded by the symbols of the evangelists and by two saints in a devotional attitude. The middle register shows a procession of saints. In the lower register, normally consecrated to devotional painting, the upper parts of panels depicting two enthroned Madonnas and Child and a Crucifixion are still visible.