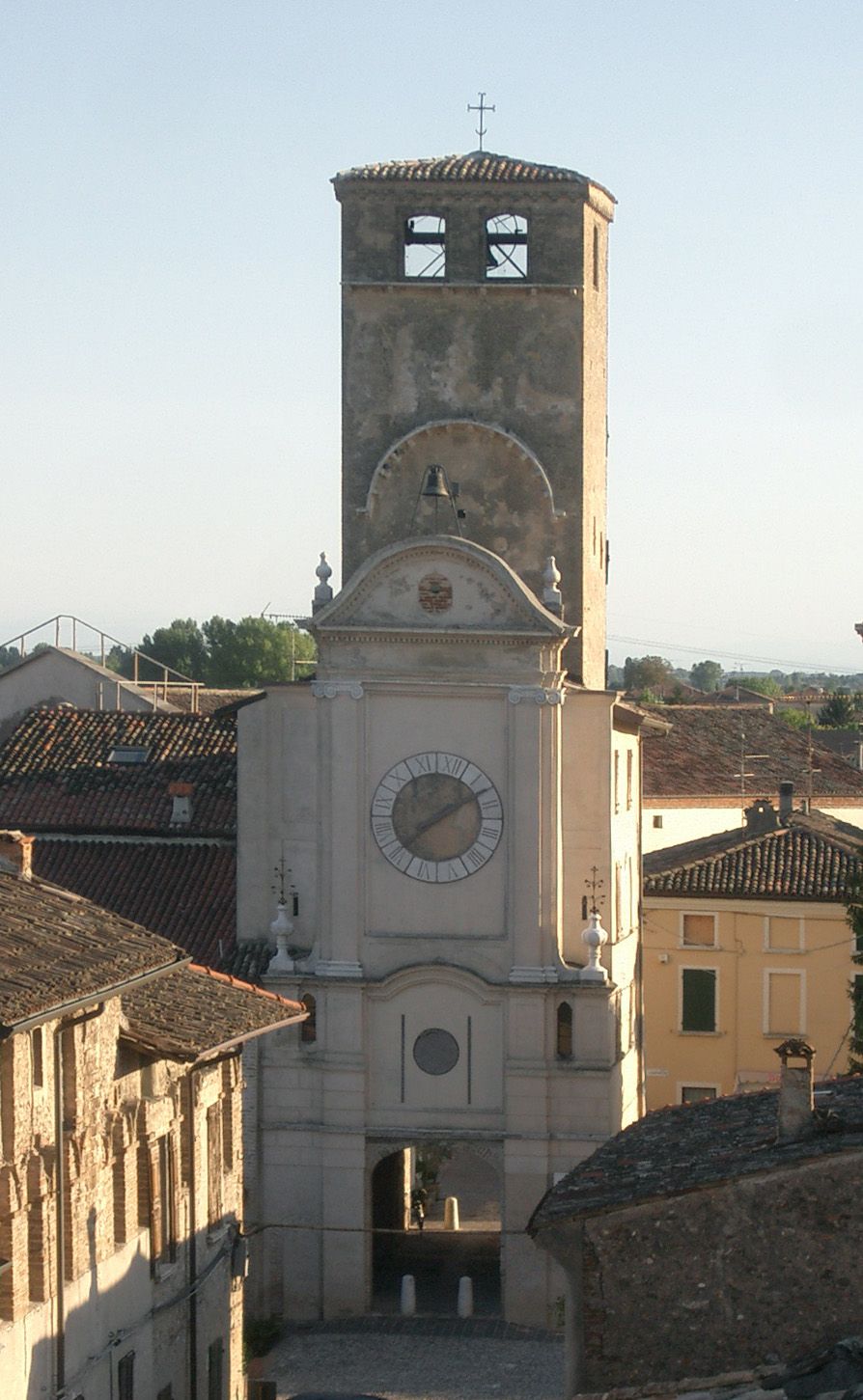 The Gonzaga Tower (Civic Tower), evidence of the presence of the old castle, can be traced back to the 11 th century, as attested by documents dealing with the transfer of ownership to Count Bonifacio of Verona in 1020. The castle was probably built around the year 1000 to defend the village from the invasions scourging Northern Italy at the time. 
Among the known owners of the castle, Ezzelino da Romano, the Visconti house, the Scaligers (the Scala family), the Visconti family again, perhaps Venice followed one another up to the Visconti family once more with Caterina (Catherine), widow of Gian Maria Galeazzo, who ceded it to the Gonzagas in 1404. 
The Mantuan lords upgraded the fortifications of the castle, making it a more relevant and suitable structure for accommodating Emperor Charles V in 1543, who then concluded the marriage agreements between Francesco (Francis) III, Duke of Mantua, and Catherine of Austria. 
The building structure consists of a walled enclosure laid on a bump and surrounded by two towers, one in the back garden of the municipal theatre, circular in shape and still visible – though partially; the other - mainly composed of three partition walls and later equipped with an elegant eighteenth-century forepart – is the access tower to the castle.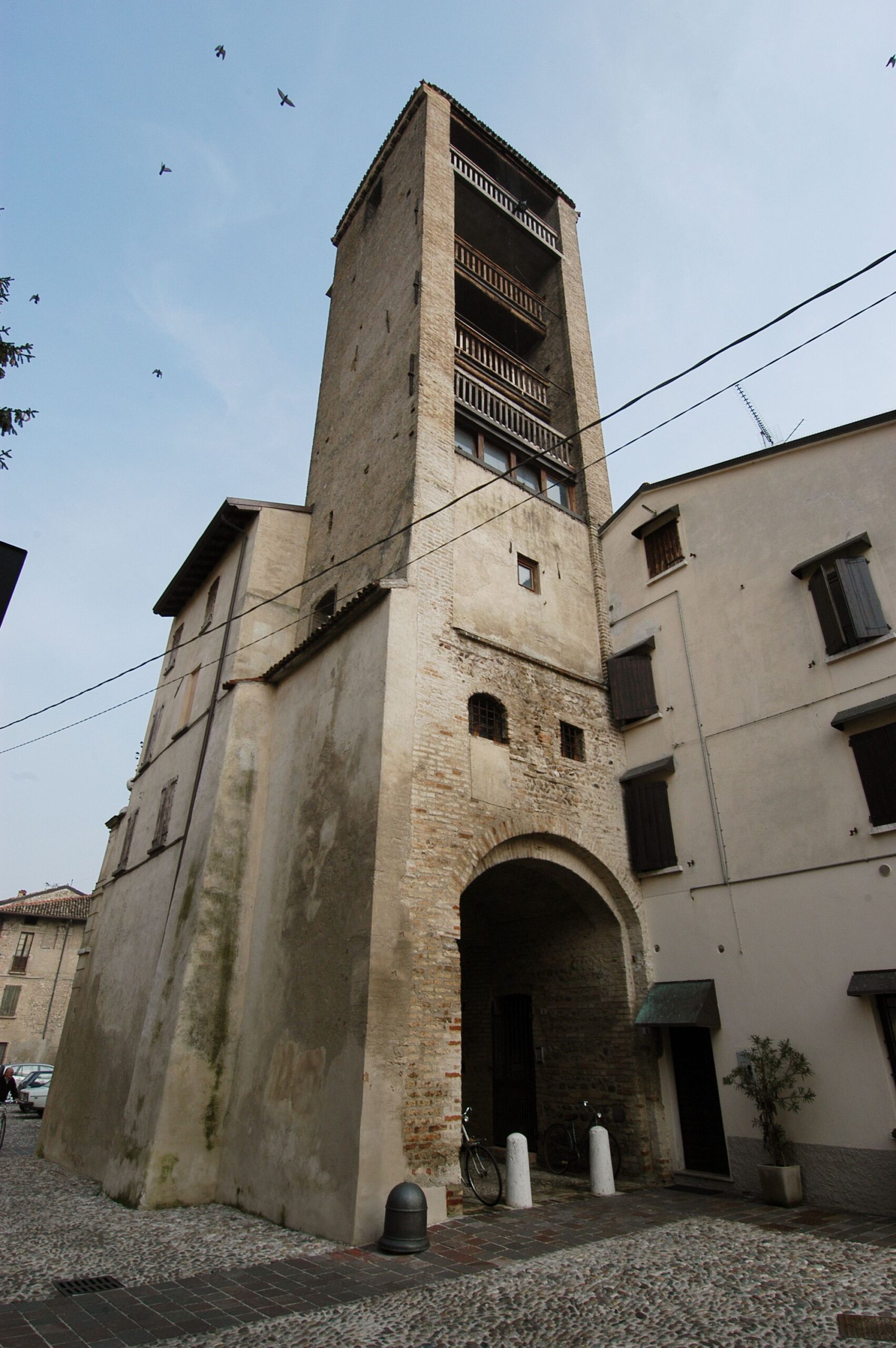 The castle has a quarter-circle shape; its access faces north, towards the town centre and was surrounded by a moat until the early 1900s. 
Walking to the edge of the "castrum", where the ancient church of Saints Fedele and Giusto as well as the old Gonzaga theatre once lay, tourists can now see the municipal theatre (the only remains left are the foundations of the town walls, today the embankment which still supports these buildings). On the left of the castle entrance there is a building called "quartiere" (quarters): a memorial slab is hung on its outer wall recalling one of the governors of the town, Count Evangelista Melone, in Medole in 1534. 
Within the city walls, traces persist of two small medieval Gothic blocks of houses originally occupied by merchants and artisans' workshops. 
In the area in front of the tower, people can enjoy the view of an elegant palace with Fancellian motifs, probable evidence of the Prince's ancient palace, which also overlooks the Piazza Vecchia (Old square) just opposite.