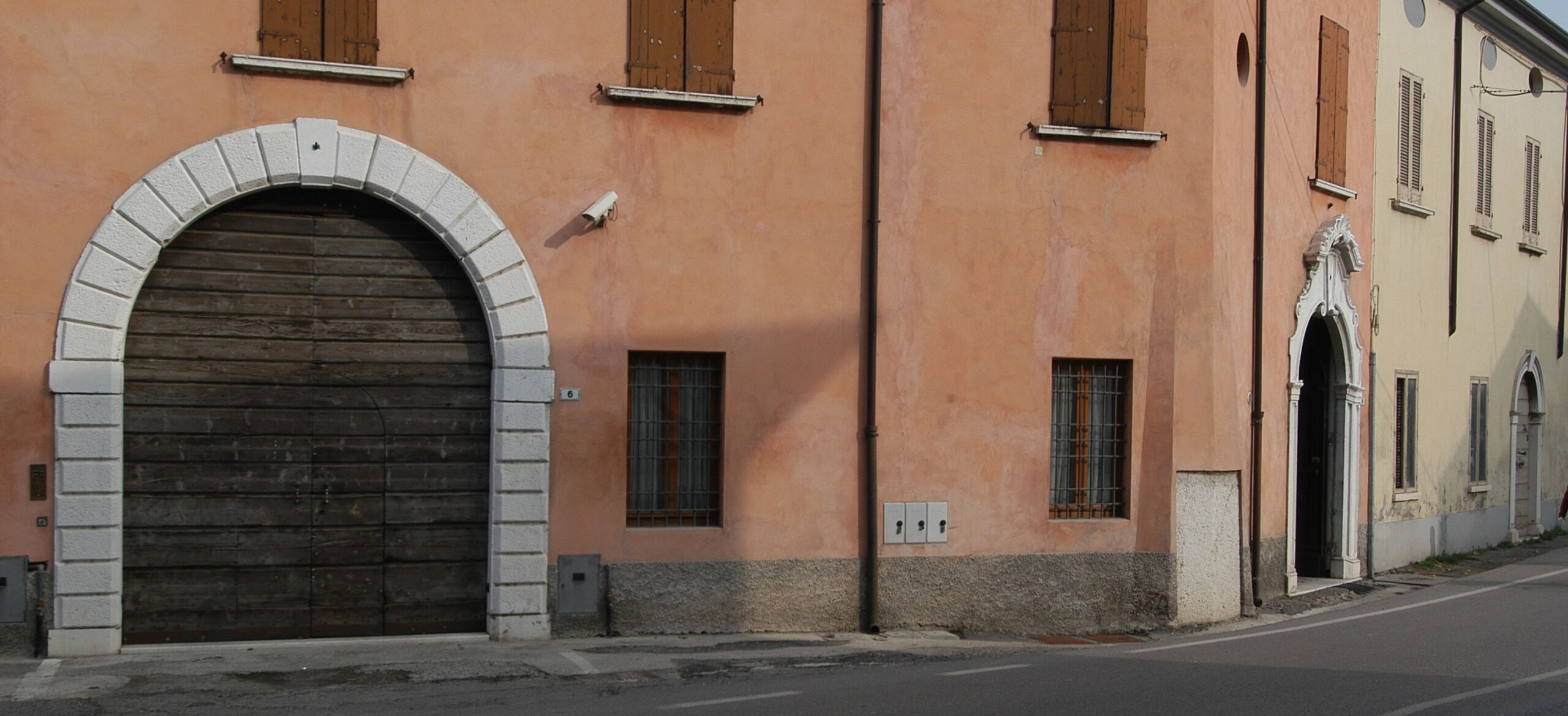 The town of Medole is characterized by an urban tissue of remarkable interest on account of the high number of stately homes, built between the 14 th and 19 th centuries. 
Most of 17 th and 18 th -century residences present large marble access portals, which are actually recurrent motifs in this area. 
These voluptuous sculptures, made with Brescian marbles near at hand catch the eye as prominent elements on the façades of the buildings of the village and they had a distinctive role for the families who displayed their splendid coats of arms.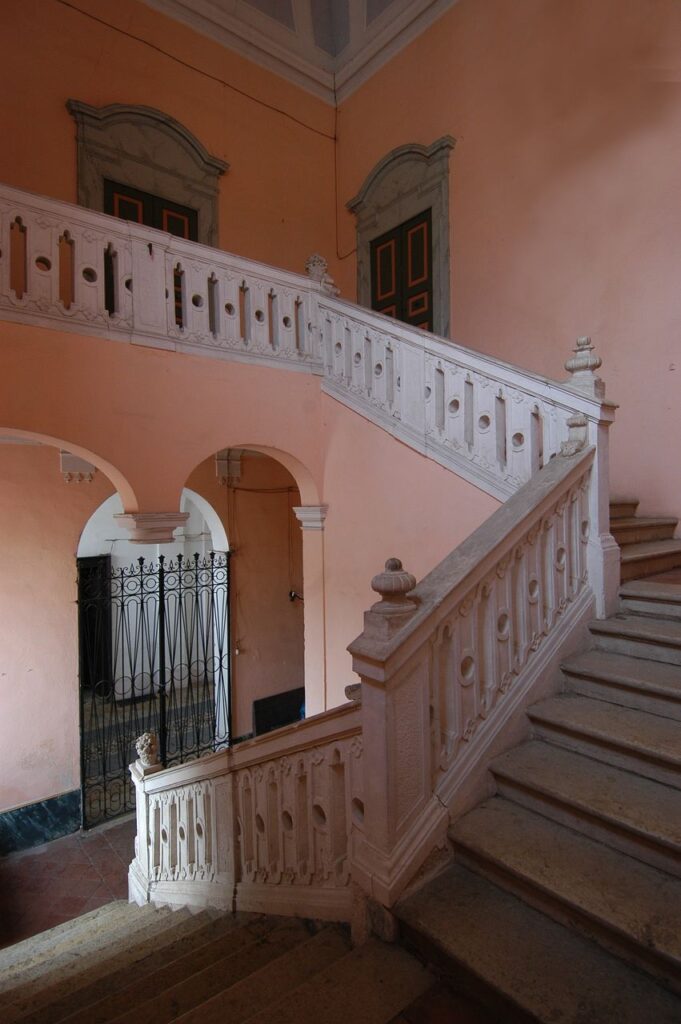 Palazzo Scaratti-Minelli [Scaratti-Minelli Palace]Original home of the Scaratti family, now belonging to the Parish of Medole, this palace was built at the end of the eighteenth century and reached its present structure through the merging of pre-existing buildings. 
This austerely balanced complex overlooks the square: its characteristic elements stand out, the marble portal in ashlar masonry and the balcony as well as the mouldings of the openings on the main floor. 
Inside, an imposing staircase connects the variously decorated rooms. 
Zappaglia Palace- [Zappaglia Palace] The current rectory and original fifteenth-century residence of Counts Zappaglia can be found near the centre of the Zappaglia district. The building originally had a portico on the ground floor, visible now but closed to visitors, and a series of rooms still showing precious sixteenth-century decorations. Emperor Charles V slept in this palace when he stayed in Medole, and, later on, Saint Carlo Borromeo on his pastoral visit to the village. 
Palazzo Ceni-Rigotto [Ceni-Rigotto Palace]Residence of the De Mori Da Ceno family, this palace took its present form in the mid-1700s, when two sixteenth-century buildings were joined together. Its façade is mainly Neoclassical, divided into panels decorated with pilasters, in the middle of which openings crowned with an impressive tympanum can be seen. 
The novelist Ascanio De Mori Da Ceno, Tasso's friend and a governor employed by the Gonzaga family, is remembered as one of the illustrious descendants of the Ceni noble stock.