Local food is certainly influenced by traditionally rich Mantuan cuisine, with a more markedly local attention to the delicacies of the Alto Mantovano (upper Mantuan area) and its deeply rural roots. 
The best-known dishes of this tradition are the first courses, like popular"tortelli di zucca"(pumpkin tortelli, home-made pasta), filled with pumpkin, amaretti (macaroon-like bitter biscuits) and mostarda (sweet fruit pickles); it is seasoned with butter and sage or with Mantuan salamella (sausage) sauce;tortelli di erba amara (TORTELLI AMARI), with bitter herb – locally called St. Peter's herb – filling, Parmesan and eggs, the traditional dish of the nearby village of Castelgoffredo.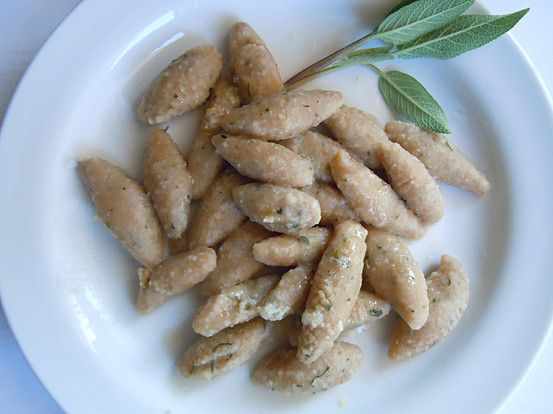 The most typical first course is no doubt"Capunsel"a kind of gnocchi prepared by mixing together stale bread, broth, onion, Parmesan and eggs, then boiled and seasoned with butter and sage or with tomato sauce. This dish is spread throughout the Alto Mantovano in a wide variety of recipes; locally the dough has always been filled with amaretti, which gives it the classic flavour of Mantuan cuisine. 
Among the first courses we cannot forget-risottowhich in Medole, unlike the "Bassa" (lower Mantuan area), is called "risotto mena", that is, softly cooked by gradually adding meat broth while cooking the rice along with pork sausages. 
Pork meat is the protagonist of this cuisine, it is cooked and used in many different ways to prepare various dishes;the second most important ingredient is surely salami along with the Mantuan sausage, found in a lot of food preparations. Let's not forgetgreppoleor "ciccioli" (pork scratchings), which, together withgras pistàand "polenta" – sometimes filled with bitter herbs – represents the truly rural side of our cooking style. 
There is certainly no shortage of various game-based recipes. 
For example pheasant and hare preparations, not to mention freshwater fish, eel, catfish and pike served with a parsley and caper sauce and toasted polenta... 
The contrast between gourmet desserts – the result of the extraordinary development that local food underwent under the lordship of the Gonzaga family – and the simplicity of rural traditions is also evident in confectionery. 
Almonds are a recurrent ingredient in the confectionery production of the Mantuan area; they are used in the well-knowntorta sbrisolona,torta mantovana,torta di tagliatelle,torta greca, l'elveziae l'anello di Monaco (considered the Christmas cake par excellence of the city of Mantua). 
The rural tradition has given origin to plain rustic baked products, such asbussulà, il chisol, il pipa cener, and to carnival sweets such as "lattughe" and "frittelle" (fried dough). 
The most traditional dessert, which can be found only in Medole and nowhere else to celebrate Saint Lucy's Day, is the so-calledScaletta,a plain biscuit which perfectly represents peasant culture. 
"Scaletta" is a round-shaped, thin, crumbly biscuit with sugar topping; it is prepared with flour, lard, little sugar, white wine, aniseed flavouring and no use of eggs or yeast. 
It is a local delicacy really worth tasting.