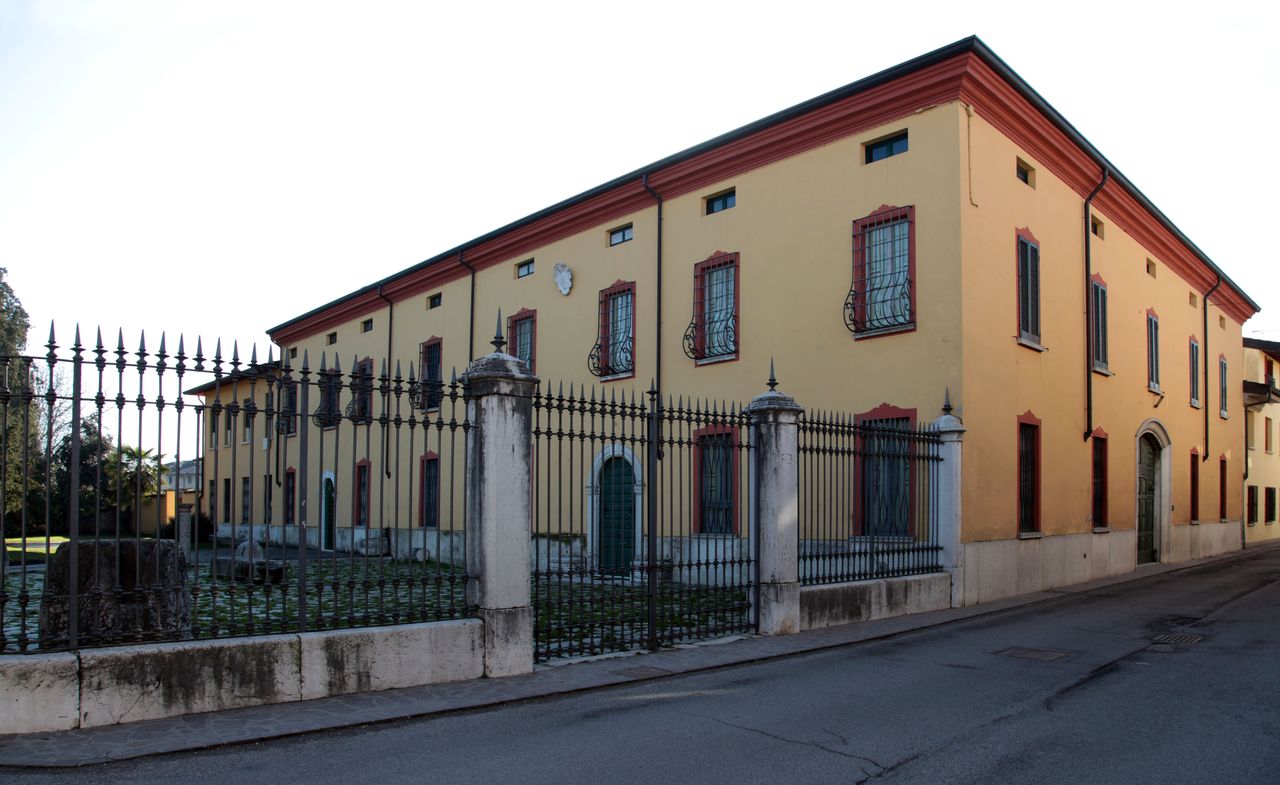 Palazzo Coffani-Morini (Coffani-Morini Palace), now belonging to the Stringa family, is the result of a succession of transformations and inevitable additions since it has been in continuous use for centuries. 
Around the middle of the eighteenth century it was the ownership of consultant Domenico Franzoni, it was then bequeathed to Carlo Tommaso Coffani, who moved in with his wife Giulia in 1814, year of his father-in-law's death. 
The magnificent park – now a public park – was added to the building in the course of the nineteenth century; it was rich in rare plant essences and was accessible by the imposing gate. 
The palacewas gradually embellishedwith the colourful decorations of the hall on the first floor and later with flower patterns on the ground floor. Outside its façade is simple and neat, marked by fine railings and by a marble portal surmounted by the family coat of arms depicting a casket with a six-pointed star on top of it. 
The eighteenth-century home ledgerLibro mastrois still kept in this building and was displayed in an exhibition in 2014. 
This building represents a typical example of the bourgeois residences of the area: work, beauty and leisure were not distinct, separate aspects of life, so the manor house was close to the park – shelter from heat – and to the spinning mill for the control of silk processing.