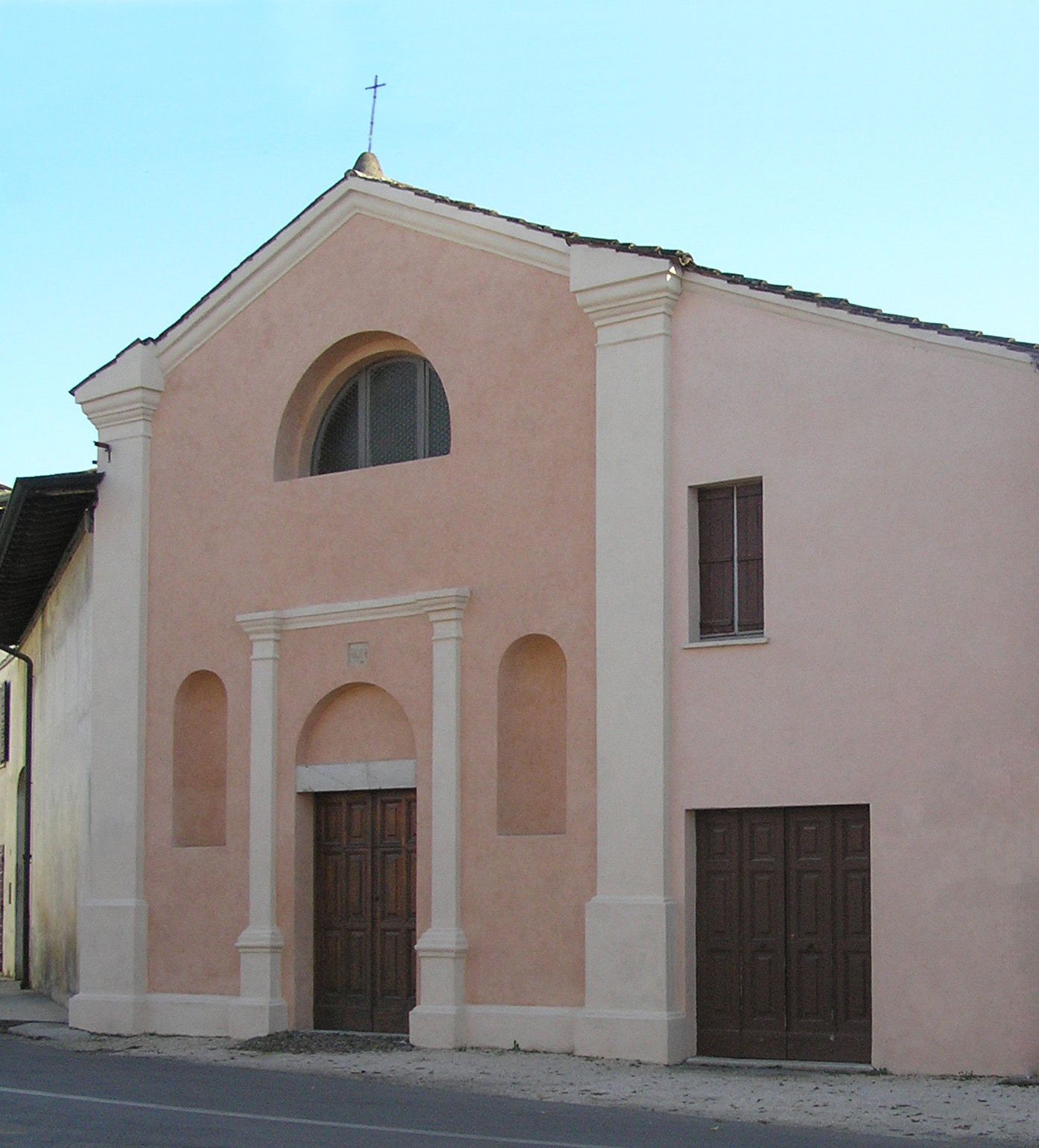 La Chiesa di San Rocco (The church of Saint Rocco), located in a semi-central position in relation to the village, was originally built on a pre-existing 14 th century lazaretto (hospital for plague-stricken sufferers), and its construction is probably associated with the plague that struck Mantua in 1380. Its interior appears as a single barrel-vaulted nave, supported by rough walls on which a few interesting frescoes dating back to 1561 can be seen. Some pilgrim saints can be recognized on the pilasters, and in one of the mirrors, the Virgin and Child with Saint Rocco and Saint Sebastian. 
The building includes a liturgical hall in the section facing the entrance; behind the altar, instead, there is a large vaulted room, suppressed in 1792, where the Brotherhood of the Holy Trinity used to meet.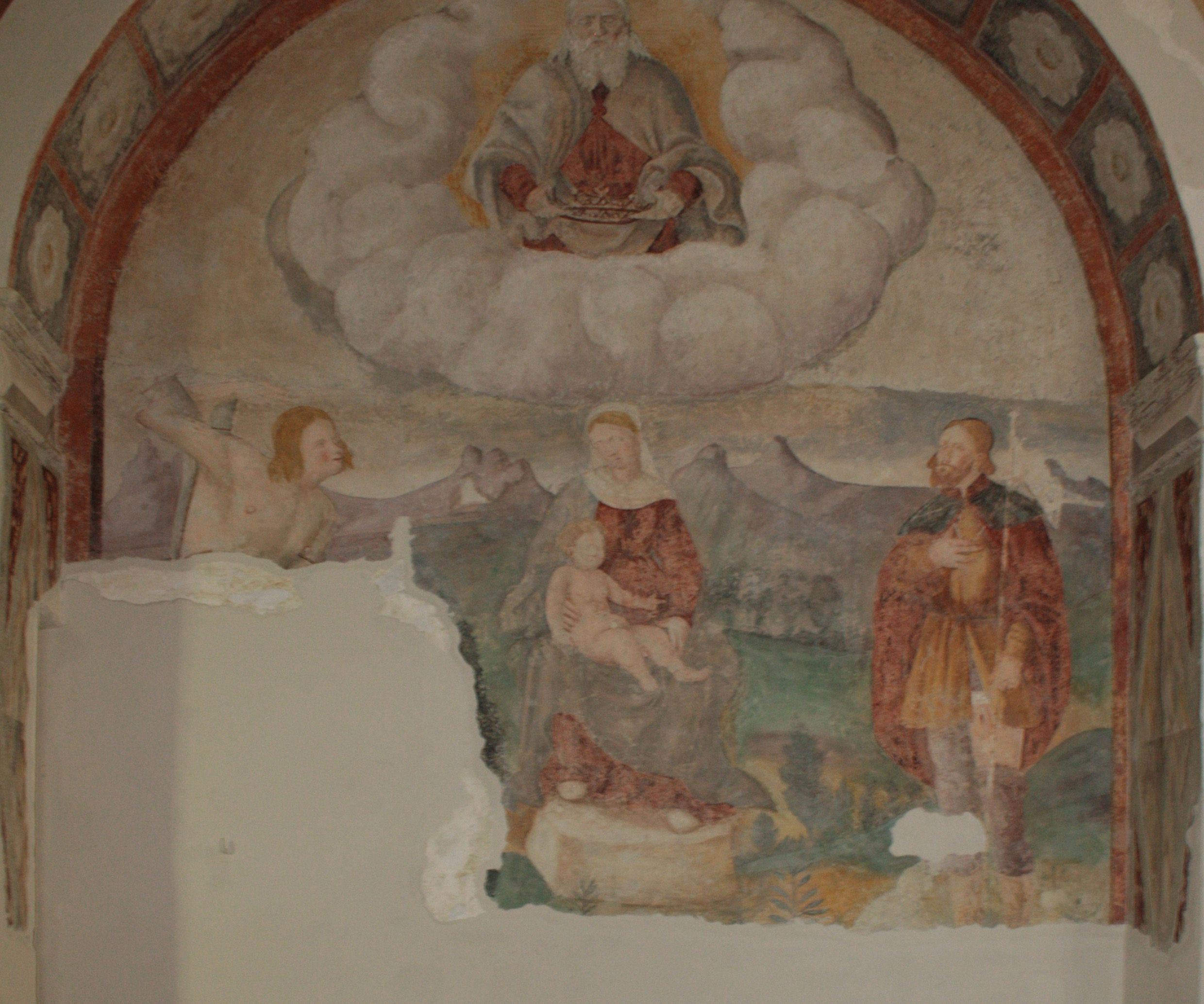 The altar between the church and the seat of the Brotherhood hosts two wooden statues representing St. Rocco and St. Sebastian. 
The Madonna della Misericordia (Our Lady of Mercy), now kept in the small church of corte Gelmina (Gelmina courtyard), was presumably placed in the central niche. 
What is left of the sixteenth-century bell tower lies beside the small building. Its destruction was caused by a cannon shot in the war events that hit Medole during 1859 Second War for Independence. The original shape of the bell tower and the adjacent church is depicted on an overdoor in the ballroom of Palazzo Ceni (Ceni Palace): in it the bell tower was visibly topped by a brick cone. 
Today the church is placed at the edge of the eighteenth-century public park, overlooked by the side of the bell tower, thus creating a suggestive atmosphere.