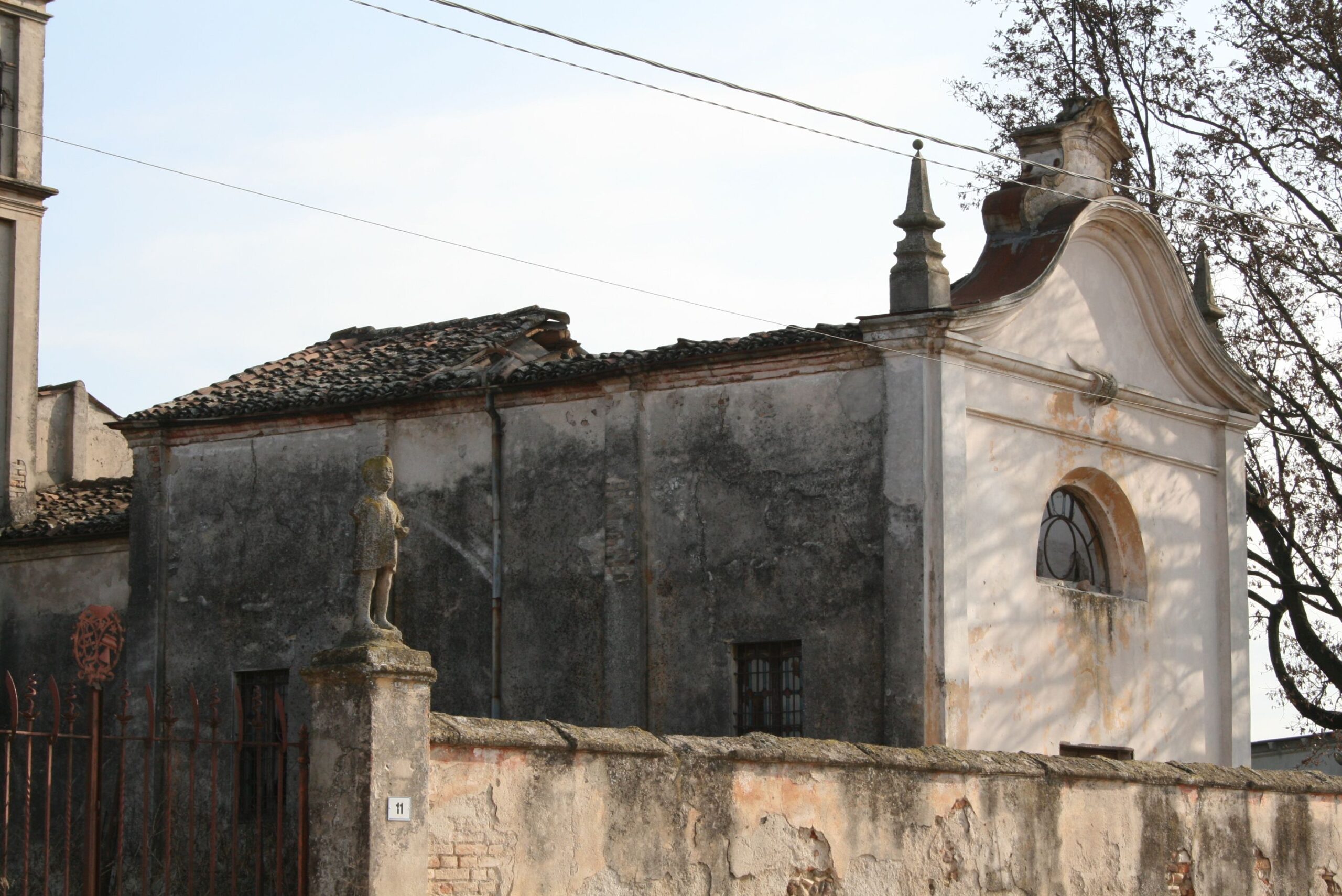 The rural complex of Saint Damaso lies in the countryside east of Medole, on the old road to Guidizzolo. 
A document issued by Pope Alexander II on 2 nd May 1072 mentions, among the assets of the monastery of Saint Prospero of Reggio, the chapel of Saint Damiano in Medole, a gift from Umberto, Count of Parma, to that monastery. In a later document, dated 9 th September 1090, Count Umberto himself indicated the chapel of Saint Dalmazio as one of his possessions in Medole; the same document contains his statement that the chapel had already been bestowed on the monastery of Saint Prospero. 
These papers record the presence of a chapel with an adjoining house and vegetable garden as if it were a small hermitage yet located on the old road leading to Guidizzolo. 
The Napoleonic real estate registry clearly shows that the complex was very similar to its current structure. 
According to Zanucchi, the religious building was built anew from the foundations following Henry IV's invasions in 1412, and must have acquired its current appearance, like all buildings, after the change of ownership between the 18 th and 19 th centuries. The interior of the church features an impressive decorative cycle, work of Carlo Imperatori and Rosolino Bocchi in 1910. 
The rest of the architectural complex still shows traces of wall decorations and stained glass windows in Art Nouveau style also dating back to the early 20 th century at the hands of the then owner Antonio Coffani. 
Inside the complex elements from Roman times are visible, like capitals, perhaps from a nearby archaeological site, or, as some speculate, indigenous, thus attributing the building an origin as a place of pagan worship. However, this hypothesis is not supported by reliable sources. 
Today the hamlet is in a state of neglect and decay with the recent collapse of part of the church having irreparably destroyed the wall decorations.